Summer Sleepaway Camp for kids & Teens
Summer Sleep Away Camps 2024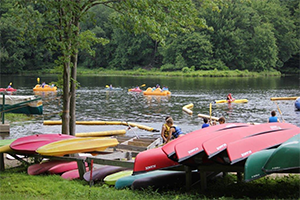 The best
summer sleepaway camp
experience starts with The Summer Lady; we will advise and help you find the right sleepaway camp for the upcoming
2024 summer camp season
for your child or teen. Giving the experience and memories of a lifetime of a summer sleepaway camp to your child or teen can't be beat. Help improve their self-esteem by making friends and learning to work as part of a team while acquiring skills to last a lifetime in a safe and exciting outdoor setting. Summer Sleep away camp has long been an American tradition for good reason.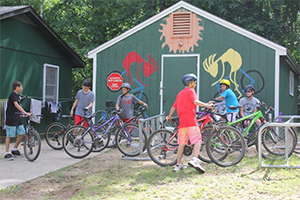 If you would like to send your child to a traditional 2 -8 week summer sleepaway camp whether you are looking for a summer sleep away camp in Maine, Upstate New York, Massachusetts, New Hampshire, Pennsylvania, New Jersey, Maryland or anywhere else in the continental US call The Summer Lady today at 516-374-6383. Booking the best summer sleep away camps is always limited by available space and therefore time is always a major factor due to the first come first served nature of sleep away summer camp registration and placement.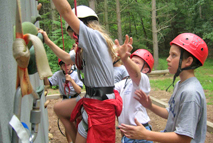 Boys and girl's summer sleepaway camps and even coed camps book up fast pre-season, so to ensure your child or teens summer camp placement call the summer lady today. There are many things to consider for sleep away summer camps, from pricing, length of stay, the number of qualified councilors on staff, location, amenities, coed or same sex camps, activities, the ratio of councilors to students, etc. etc.
Summer Sleepaway Camp Advisors
The Summer Lady offers a premier summer sleepaway camp advisory service to find the best sleep away camp and summer programs for your child or teen. The Summer Lady offers free consultations and information hundreds of sleepaway summer camp options including traditional summer camp and with the price and location that is right for you and your child. The Summer Lady also offers specialty sleepaway camps like computer camp and even STEM camp. STEM is an acronym for Science, Technology, Engineering and Math camp. Call The Summer Lady today at 516-374-6383 and learn more about summer sleepaway camps and what we can offer you.