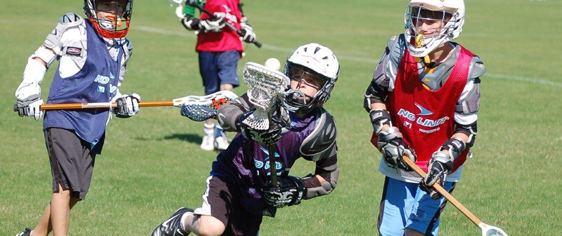 Lacrosse is quickly gaining popularity and acclaim in the sporting world, and as your child grows, you can expect that the game will become more competitive and opponents will have improved skill levels. If you want to give your child the edge that they need as a lacrosse player, one of the best things that you can do is provide the opportunity to attend summer lacrosse camps. Kid's summer camps that focus on lacrosse will help your child gain a better understanding of the fundamental elements of the game and fine tune their stick handling and other essential skills.
The Summer Lady will help you find the best summer lacrosse camp for your child.
With the help of experienced coaches, children who attend lacrosse sports camps will be able to fine tune their playing form and abilities. Not only will your child or teen have the opportunity to enjoy the company of others who love to play lacrosse, he or she will be able to reach a new level of competitive competition.
Teen Summer Lacrosse Programs
The Summer Lady will find the best summer lacrosse camp for your child. Expert coaches will teach campers the necessary game skills to achieve individual goals and to develop a positive attitude on and off the field. Lacrosse camps group the campers according to their age and skill levels, and typically house campers in dorms or bunks by age and gender. Lacrosse camp session are usually 1 to 2 weeks long and are located throughout the United States.
Summer Lacrosse Camps focus on the following skills:
Defense (team and individual)
Ground Balls
Dodging
Shooting
Fast Breaks
Triangle Offense
Stick Skills
Clears
Man Up, Man Down
Face-Off and Wing Play
Contact the Summer Lady today and find out which Lacrosse Summer Camp is best for your child.