There are outdoor adventure sleepaway camps that offer children and teenagers the opportunity to participate in a variety of outdoor activities in a safe and exciting environment. The Summer Lady will help you find the perfect summer outdoor adventure program with the activities that you child enjoys most. The activities include: hiking, kayaking, biking, rafting, backpacking, scuba diving, snorkeling, sailing, snowboarding, surfing, rock climbing and skiing.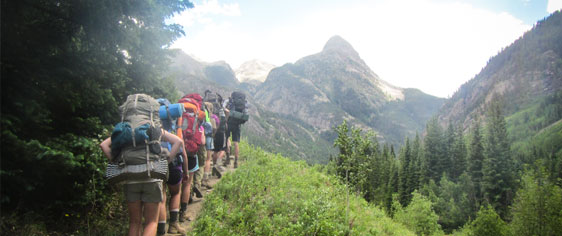 Teen adventure camps offer an unforgettable experience and something your teen can be proud of for the rest of their lives. We offer adventure camps which are designed specifically for teens where leadership skills are taught and a sense of achievement and pride in oneself are emphasized. Whether you're rafting in Delaware, canoeing Upstate New York, or mountain climbing in Colorado, the challenge, reflection, and teamwork create an experience with a long lasting impact.
Adventure Camps are about making memories, having fun, fostering lifelong friendships, and creating more confident and capable young men and women.
Call The Summer Lady Today and ask about Outdoor Adventure Camps and the benefits
Outdoor Adventure Programs
Looking for a Summer Camp or Teen Summer Program?