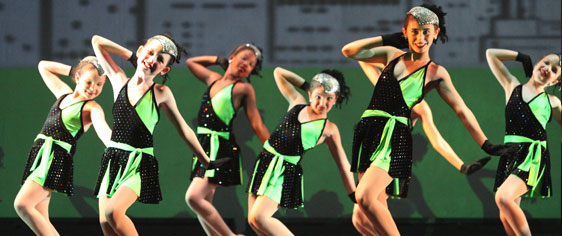 Dance camps are intensive programs taught by instructors who have years of experience as teachers and performers. Students can opt to study dance for musical theater, hip hop, ballet, jazz, tap, and more. The curriculum in these classes includes dance technique, improvisation and choreography. There are many summer camps in the United States that offer dance programs for all skill levels of dancers, and these include:
Ballet
Hip hop
Modern dance
Choreography
Folk dance
Tap
Pointe
Theater dance
Lyrical dance
And Jazz.
Summer dance programs have professional dance teachers who will teach your child the dance skills depending on their age and skill level. Whether your child has just started to explore the art of dancing, or whether he or she has been dancing for quite some time, the Summer Lady will make sure to match you with the dance camp that is right for your child's skill level.
The environment at this type of sleepaway camp is one that will help your child's love for dancing really blossom, enabling them to move on to the next level. They will learn new techniques, different styles of dance, and will be able to work with guest artists.
Dance Camps vary in length starting from 2 weeks to full summer . Instruction is offered in ballet, ballroom, hip hop, jazz, music, and tap.