Boys & Girls Coed Summer Camps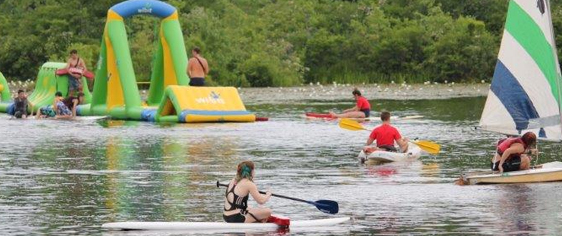 At a Coed sleepaway camp your child will spend their summer vacation having fun learning new skills in water sports, land sports, arts and crafts, nature, outdoor adventure and many other camp activities. Coed summer camps provide separate living accommodations for boys and girls.
Campers at coed sleep away camps learn team work and responsibility while developing new friendships. Skilled professional counselors guide campers in all their activities. The Summer Lady will help you choose the best coed camp for your child, from various available camps, including:
Full Summer Camps, Shorter Session Summer Camps, Overnight Coed Camp, Sleepaway Coed Camps and more!
The Summer Lady free advisory service will find the right coed camp for your child
There are many types of coed sleepaway camps including traditional camps, visual and performing arts camps, intensive sports camps and many more. The advisors at the Summer Lady will discuss all options with you to ensure that your child is matched with the coed summer camp that best fits their interest. This will ensure that your child will work on their skills and develop new ones while enjoying their summer vacation with activities that only a summer camp can offer. Expert counselors will guide the campers at Coed Summer Camps and serve as role models to help your child mature. Under their supervision, campers will work both independently and within a team, to develop new skills and gain new experiences.
Coed Summer Camps & Summer Programs
Coed Summer Camps and Programs are designed to teach strong values to children while enjoying their summer at a coed camp. At the Summer Lady we are committed to helping you select the best Coed Sleepaway Camps available.
BOYS & GIRLS SUMMER COED CAMPS, BOYS & GIRLS OVERNIGHT PROGRAMS