Film/Photography Summer Camp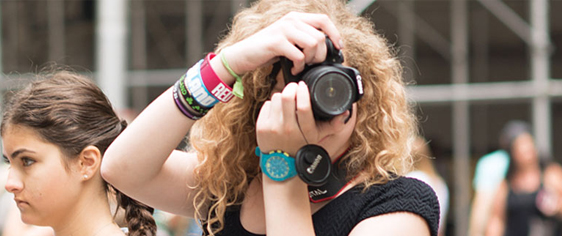 At film camps, the students learn how to write, shoot, direct and edit their own films. The students learn to direct their own projects by focusing on the fundamental elements of visualizing a story. The students at film camps will learn the basic language of filmmaking and will be able to practice what they have learned. Programs offered are: filmmaking, acting for film, producing, screenwriting, 3D animation, broadcast journalism and digital photography. Each program is structured for the student who wants intensive training from a professional faculty using professional equipment. Students have the opportunity to write, shoot, and direct their films.
Photography camps teach campers and students the essential technical and aesthetic components of photography. They will have the opportunity to study under professional photographers who will teach them skills from fine art to fashion and commercial photography to photo journalism. Photography camps will help campers and students focus on how to apply what they have learned in class to possible careers in photography. They can take classes in digital photography and/or traditional 35mm darkroom. Students can also take classes in studio and portrait photography, documentary, photoshop, light room, fine art and more. Programs vary in length from 1 week to 8 weeks.