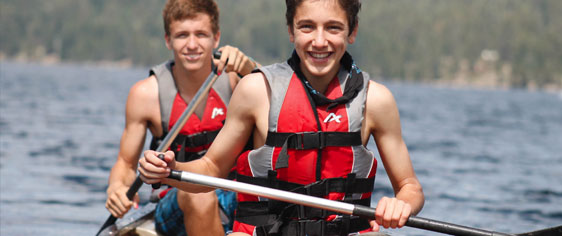 If you are looking for a boys summer camp for your son, you might want to consider a single sex sleepaway camp. Boys summer camps offer a wide selection of fun activities ranging from land sports and water sports to outdoor adventure, nature and arts and crafts. If you are looking for a safe and fun boys camp for your son, The Summer Lady will help you and your son decide which camp will best fit his needs and interests for an amazing summer experience.
Often sleepaway camps for boys have sister camps for girls close by. The experienced counselors at boys summer camps focus on teaching campers how to be independent. While developing new skills and taking part in healthy competition, your son will make new friends that will last a lifetime.
Boys summer camps are designed to be fun and educational at the same time. There are excellent boys sleepaway camps located throughout the United States. The Summer Lady is here to help you find the best one for your son.