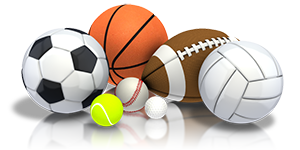 The Summer Lady will help you find the best sports camps for your child or teen. No matter what sport your child or teen is interested in, we will find the perfect camp for him or her. These camps usually run from one week to full summer. These single sex sports camps offer intensive instruction in many different sports including: baseball, basketball, tennis, soccer, golf, lacrosse, ice hockey and many more.
Registration for summer sports camps open early and fill up fast, so contact The Summer Lady today at 347-235-0376.
Sports Programs & Sports Summer Camps
Traditional summer camps teach children and teens to do things on their own and gain self-confidence and a sense of autonomy. Sports summer camps do this and more they also help children develop socially, intellectually, and the big one athletically in a chosen sport.
Sports summer camps teach children and teens how to exercise and the best methods for their chosen sport and how to stay active and in-shape in the off-season. Fostering an interest in a specific sport is important to their overall development, growth and physical health.
Summer sports camps teach self-discipline so going forward this will help enable whatever challenges that may arise in the future be less stressful and resolved sooner . Through discipline that comes with sports training and playing your child or teen will learn perseverance and necessary problem solving skills that will provide confidence to help them deal with other challenges.
Sports summer camps can help your child or teen become more organized and set goals. Many summer sports summer camps have superior programs and state of the art facilities with exceptional coaching staff.
Sports summer camps offers a solid and valuable mentorship. The coaching staff is often the most experienced and informed about the latest techniques and training methods. Exposing young athletes to this caliber of coaching will help your child or teen develop trust, self-esteem and a possible fast track into a college sports program.
Summer Sports camps are also fun. The learning experiences at sports camps are positive and memorable, with opportunities for acquiring and retaining knowledge while developing teamwork and understanding the value of hard work and its eventual rewards.