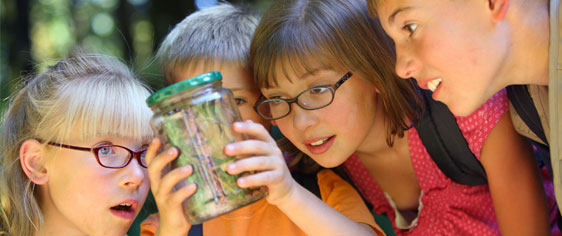 Science Summer Camps for Children & Teens
Science is all about fun and exciting exploration! If your child or teenager is curious about the world and how it works, then a summer science camp is a great option. At a sleepaway science camp, campers will have the opportunity to learn new things through hands on experiments working in a lab and in nature's classroom. With an interactive approach to science, your child will learn and explore the world around them, while viewing it in a different and more enticing way. The instructors and leaders at science camps have a passion for what they do and are able to help students gain enthusiasm for learning and discovery.
So if you are looking for your child or teen to learn and experience science, scientific experiments, fun summer activities and games in a camp setting please call The Summer Lady today.
Sleepaway Summer Science Program
Summer Science programs offer students the excitement of learning and making new friends. Science Camps offer instruction in different fields.
Astronomy
Biology
Aquatic Biology
Nature Studies
Human Biology
Chemistry
Robotics
Space Science
Microbiology
Physics
Earth Science
Forensics
Engineering
and many others