Overnight Summer Sleepaway Camps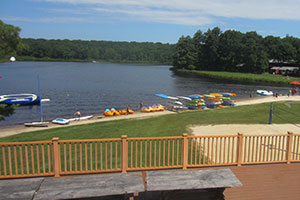 Finding the right overnight summer sleep away camp is one of most important things you can do for your child. Overnight summer sleepaway camps combine a caring safe environment and healthy competition with adventure and athletics. The main goal of overnight sleepaway camps is to provide campers with the tools they need to become self-confident and independent while making lifelong friends. Overnight camps truly provide an enriching experience that is incomparable to any other.
Boys' and Girls' Overnight Summer Camps & Programs Include a Wide Variety of Activities
A summer overnight camp offers a broad range of programs that allows campers to participate in their favorite activities under the guidance of a mature and caring staff. The staff helps campers learn teamwork, build friendships and learn new skills while having fun.
Overnight Summer Sleepaway Camp Programs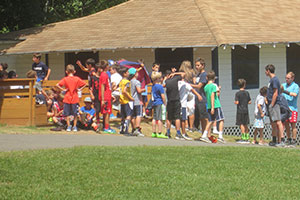 Overnight summer camp helps children develop a sense of independence and self-worth. Parents may enjoy the peace of mind knowing that their child's needs are being met in an caring and supportive environment. Kids' overnight summer camps fosters a close knit community feel. The staff provides wonderful role models for the campers that helps them build character and a new found awareness of what they can accomplish. Camp also provides the relief kids need from the pressures they encounter in their daily lives.
The Summer Lady can match your child with the perfect overnight summer sleepaway camp that best suits their needs and interests.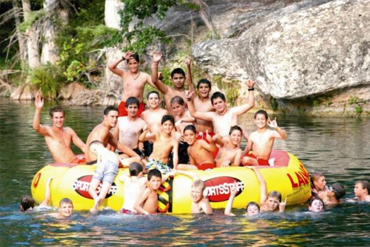 Two week sleepaway camps can be coed or single sex and offer the same land and water sports that a longer session camp will provide. These camps are located throughout the United States. These camps are perfect for families who schedules only permit a short stay at a sleepaway camp.