Performing & Visual Arts Programs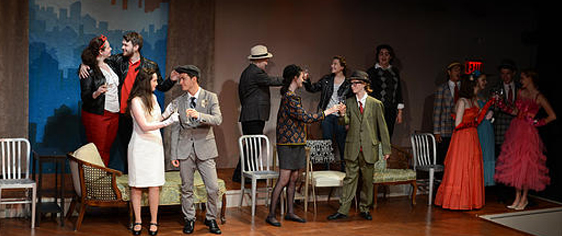 Is your child gifted with the talent of singing, acting, or performing? Performing Arts Summer Camps are specifically designed to help your child develop their talents and excel in them. At Performing and Visual Arts Camps your child will be given the opportunity to showcase their talents through self-expression, creativity and personal motivation. Some of the skills taught in these summer programs include: acting and singing, drawing and painting, set design and staging, costumes and makeup, lighting, and much more. Campers will be taught by professional artists and actors. They will also have the opportunity to enhance their confidence by performing live in front of an audience. In Visual Arts Camps the campers will have the opportunity to improve their drawing, and painting and sculpting skills. They will be able to work in many mediums such as water color, oil paint, gouache, charcoal, and clay. Professional artists will help the students develop their artistic skills.
Develop your Performing Arts Talents
Instruction in acting and dance will help campers unlock their potential. Students in these camps can fine tune their skills and learn new techniques and perform in plays and recitals. They will receive individual attention and tutoring from experienced and professional coaches. There are also opportunities to be seen by scouts.
Performing Arts Summer Programs
Children and teenagers attending these performing arts camps will have the opportunity to learn and grow while interacting with others who share their same passion.
Other performing arts camps include :
Music Camps
Dance Camps
Magic Camps
Circus Camps
And More
During these camping experiences, campers spend most of their time in classes and workshops, but will also have the opportunity to participate in other activities. The advisors at
the Summer Lady
will help you find the perfect performing and visual arts program for your child by providing you with detailed information and recommendations for camps that match your child's interests and criteria.
Performing & Visual Arts Summer Programs
Looking for a Summer Camp or Teen Summer Program?