Pre-College Summer Programs
Pre-college summer programs now available. The Summer Lady is your source for exciting college undergraduate and post graduate academic summer options. Call The Summer Lady and Register now for the opportunity to live and learn with college summer programs with locations in the United States, England and Europe. Give the gift to your child of an incredible opportunity to spend several weeks at an accredited school of higher education.
Summer Programs for High School Students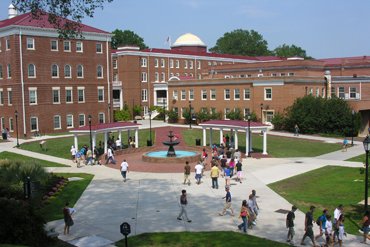 There is so much to learn and experience at an on campus summer pre college program. You can catch up on credits, get ahead on your path to a degree, or take a class just for fun. Experience on campus life and explore with greater depth of a subject you have a passion for, and above all get a taste of what college life is like.
Summer Pre-College Programs
Whether you're an undergraduate, graduate student or high school student The Summer Lady can help you with summer pre college programs. You will gain a greater understanding of what college life is like first-hand; receive college credits and a valuable head start on your college career.
It is always difficult to imagine, but college and university enrollment is just around the corner. Summer Academic Programs and academic enrichment camp are an effective way for students to explore challenging material, develop skills, while being provided access to a wide range of academic resources and also ease the transition to college life and into a learning community in the company of their peers.