Looking for a sleepaway camp for your child?
We have been helping parents find the best sleepaway camp for over 25 years.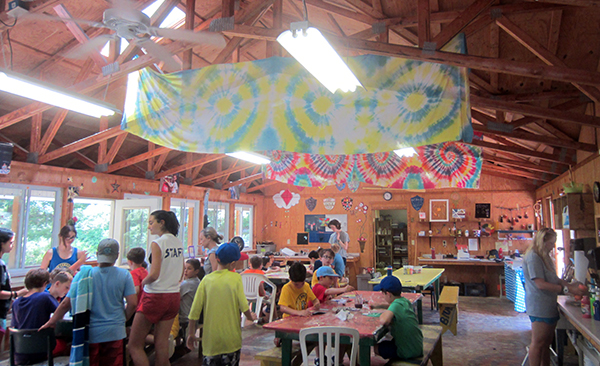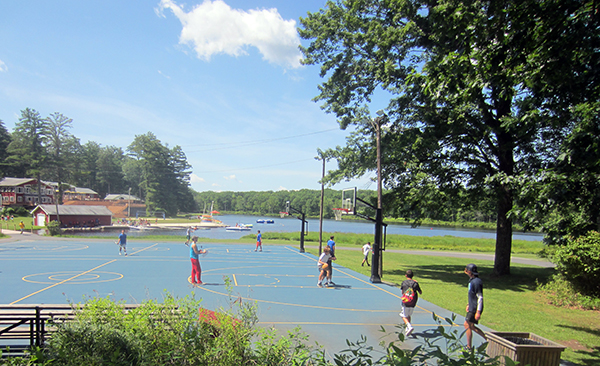 The Summer Lady offers FREE advice for overnight Summer Camps for Girls and Boys. Going away to an overnight summer camps for the first time can be daunting at any age, so let The Summer Lady answer your questions and help you find the best summer camp for your child.
First Time Campers: How do I know if my child is ready?
Every child matures at his own pace. There are signs to look for to see if your child is ready to separate from you, his family and his comfortable routine for a period of time.
Does your child enter new situations with excitement or trepidation and does he exhibit any separation anxiety beyond the normal amount?
Does your child make friends easily and do they seek out peers to play with?
Does your child have sleepover dates with friends and not call you to pick him up in the middle of the night?
What is a sleepaway camp experience going to provide my child that I cannot do for him myself?
Summer sleepaway camps give children the following invaluable opportunities:
The chance to handle separation from parents and guardians
The ability to make new friends and to learn to live happily with peers who might not have the same interest and background.
The opportunity to develop self-confidence by learning new skills and becoming part of a new community.
The feeling of pride in what he has accomplished on his own and a feeling of independence.
What are the benefits of visiting sleepaway camps the summer before your child is going?
The chance to see what a sleepaway camp looks like and what it feels like to be a camper.
The chance to meet the directors and observe them while they are running their camp.
The chance to see how campers and counselors are interacting and the vibe that the camp has
The chance to let you child observe bunk living and activities in session
The chance to observe the spirit, competitiveness and warmth of the camp.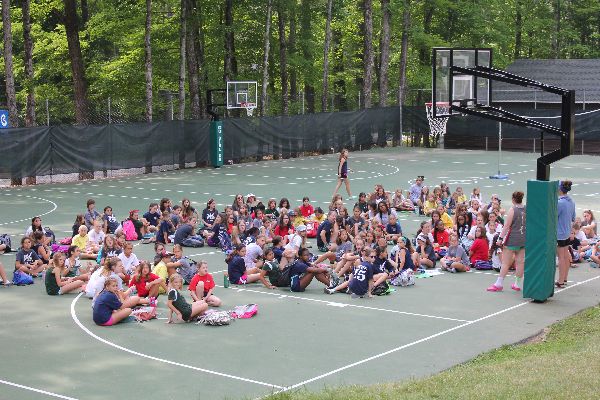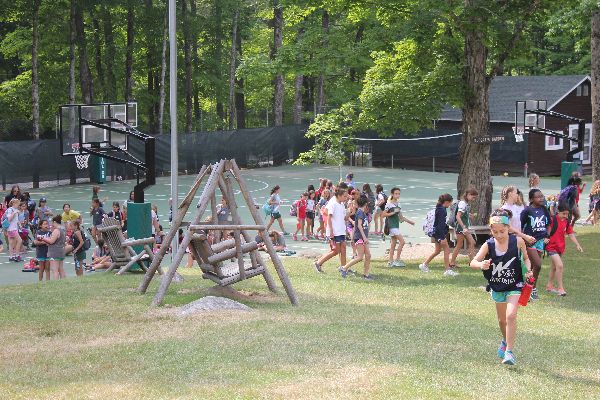 Questions to ask when visiting a camp
How long have you owned and directed the camp?
What is the average age of your bunk counselors and what is the background of your group leaders? What is the camper to counselor ratio at camp? How many campers do you typically have in a bunk?
Do the counselors escort the campers to activities?
Are the doctors and nurses on site at all times and is the infirmary air-conditioned?
Are there religious services at camp and are they mandatory? If so, when and where are they held?
How much choice of activities will my child have during each day? Are any of his activities chosen before camp?
My child's favorite activity and sports is ……. How often will he be able to do this activity each week?
My child has allergies to…… how do you handle these allergies? Is there a particular person at camp that I should communicate with and that will monitor his diet and medications if he needs them? What do you do about his food allergies when he goes out of camp for intercamps or trips?
What is the level of competition at camp? Do you have color war or Olympics? What are the sports and activities that are involved in color war? How is the camp divided for these competitions?
Where do most of your campers come from? Do you have many campers from overseas? How do you bunk the overseas campers; do you put several friends together in one bunk?
What is the telephone policy? What is the email policy?
What additional charges are there besides the tuition?
What type of trips do campers go on? Do they travel on camp owned and operated buses and vans?
How do you handle homesickness?
Are the showers and bathrooms in all bunks? Is there electricity in all bunks?
If this is a camp with several session options: How many sessions are there at camp? What is the length of each session? What is the approximate number of campers in each session?
What are the waterfront activities? Do you need to pass specific tests to participate?
If this is a single sex camp: which brother or sister camp do most of the siblings attend? How often would they see their sibling?
What are your indoor facilities for rainy day activities? Do you take the campers out of camp on rainy days?
Look carefully to see how happy the campers are. Look for camp spirit. Look at the interaction between the campers and the staff. Observe how hands on the director is with campers and counselors as you tour camp.