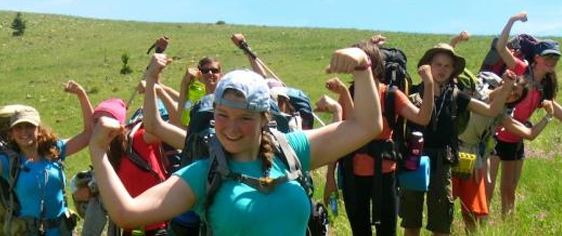 Sleep away summer hiking camps are both educational and fun for children and teens alike. The Summer Lady focuses on only recommending safe adventurous summer hiking tours throughout different areas of the United States and abroad. The staff are experts in their outdoor specialties and understand that each teen learns skills at a different pace. The summer camp leaders also show the importance of team building and cooperation, showing teens how each one has value and is an active contributor to a common goal. The students will learn life skills that will endure for a lifetime.
Teen Summer Hiking Programs
Teen Summer Hiking programs travel to many different locations domestic and abroad and their activities and adventures will vary according to the location. Teen Summer Hiking Tours adventures have different levels of difficulty. Teen Summer Hiking Programs will teach campers the value of cooperation and team work. Teens will learn a variety of safe outdoor living skills that include backcountry travel, outdoor cooking, minimum outdoor camping all within an environment which is fun and non-competitive. They will gain self confidence in their ability to learn these new skills which will last them a lifetime.
Teen Summer Hiking Tours
Teen hiking & Backpacking summer tours are designed to be fun, allowing a child to learn strong values of cooperation while appreciating nature.