Arts & Crafts Summer Camp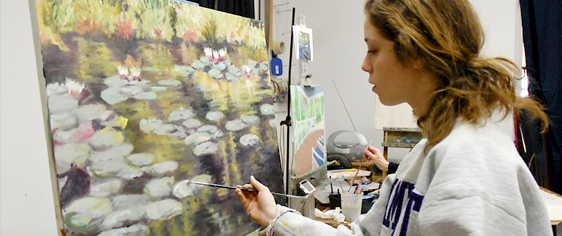 Take a moment and think about the most creative person that you know. Chances are, the individual is happy and successful in whatever it is that he or she does. The most creative people in life are generally children. Therefore, it is important that you encourage each child's creativity by allowing art to be a hobby that is catered within the home. One of the best ways that you can encourage the production of art is by enrolling your child in a summer art camp. It does not matter how old your children are, all children regardless of the ages, can benefit from learning new art forms from a sleepaway camp. Here at The Summer Lady, we specialize in helping your child match up with the right summer camp. For example, one of your children may be extremely advanced in watercolor, while a younger child may need to be enrolled in a novice fashion design class. By having a wide variety of classes available, your children can specifically enroll in what interests them most at the kids summer camps that we offer.
Sumer art camp does not just mean watercolor and drawing. A quality summer art camp that specializes in art will offer classes in anything from interior design to pottery to graphic design. As you can see, several hobbies in the art field can eventually develop into a long-term career for your child if he or she is interested. The Summer Lady makes selecting one of these types of art camps easy, so let us help you today!
Drawing Programs
Painting Programs
Sculpting Programs
Interior Design Programs
Pottery Programs
Graphic Design Programs
Print Layout Programs
And Much More!
Summer art programs are designed to be fun, allowing a child to learn strong values while away at summer camp. There are many top rated Art Summer Camps located throughout the United States.