Marine Biology Summer Programs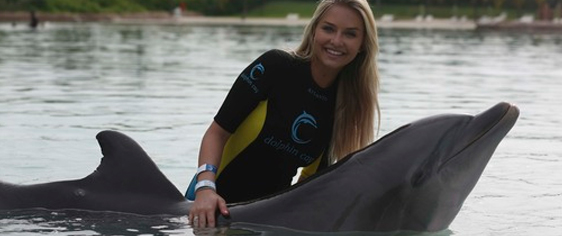 Marine Biology Summer Programs provide students with an opportunity to learn about marine animals in their natural habitat. These programs offer students the experience of learning in a "living classroom" while providing unmatched opportunities for adventure. Under the guidance of professional staff, students can learn seamanship, sailing, scuba, diving and marine science. These programs are conducted on land as well as time spent living on a sailboat too. Marine Biology involves lab work and research adventures led by scientists working in the field. Students take part in marine ecology projects and experience hands-on marine biology science.
Marine Biology Programs Allow You to Experience the Eco-System of the Underwater World
Beautiful and exotic ocean locations such as: Costa Rica, BVI, Belize, Ecuador and Galapagos and Fiji are just a few places where the marine biology programs are located. During these Summer Camps, students will be able to see and study the marine life of fish and mammals.
Marine Biology camps allow study of Sea turtles, tropical fish, manta rays, sting rays, dolphins, coral reefs and much more are waiting to be explored.
Marine Biology courses offer diving lessons for the beginner as well as the certified scuba diver. The programs run in length from 2 to 4 weeks.
Marine Life Educational Programs
Marine and coastal locations are some of the most beautiful and breathtaking places in the world. When a camper participates in a summer camp with a marine biology program, they will get to travel to the scenic destinations most people rarely see. If your child is interested in a marine biology program, The Summer Lady can match you with the best program for your child's needs.
Marine Biology Sleepaway Camp Programs
Summer Sleep-away Programs are designed to be productive, allowing a child to learn and enhance their skills while having fun.