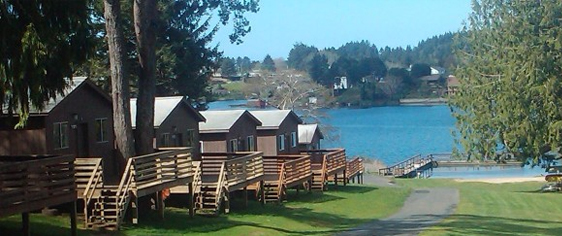 Two Week Sleepaway Camps are located throughout the United States. These short sessions are available for parents who feel that their child would be more comfortable starting with a shorter camp experience. There are 2 week sessions available in coed camps, all girls camps, and all boy camps.
If your child has never gone to camp before, they may not be as excited as you would hope about leaving their home for an entire summer. If you want your child to have a fun and fulfilling summer with all the benefits sleepaway camps have to offer, The Summer Lady will find your child the perfect two week summer camp. These short sessions are perfect for new campers who do not know if they are ready to leave home for an entire summer, but still want to experience all the joys and adventure of what a sleepaway camp offers. Or maybe your teen has a busy summer already planned, but they also don't want to miss out on the great times they experience every year at longer session camps. Let The Summer Lady find your teen a two week sleepaway camp that conveniently fits into their schedule without compromising their needs and wants. Sleepaway summer camps offer too much for your child or teen to miss out on, from outdoor adventure to musical lessons and more, you can fit a summers worth of fun into a two week summer camp session. Give your child the opportunity to try a sleepaway camp out before fully committing to it, or give your teen a way to fit their favorite part of summer vacation into their increasingly busy schedules. No matter the situation, The Summer Lady is your best option for finding the perfect two week sleep away camp for your child or teen.
Boys and Girls 2 Week Summer Camps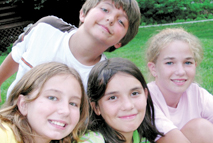 Summer Sleepaway Programs are designed to be productive, allowing a child to learn and enhance their skills while having fun and enjoying summer at the same time. Leading boys and girls Summer Sleepaway Camps are located throughout the United States.
 
Boys and Girls camps can fall into three categories. There are camps for just boys, and there are camps for just girls. Many times, these single gendered camps will have brother or sister camps to accommodate for coed activates. Finally, a camp could be fully coed. There are many different options to consider when choosing the right camp for your child, and making sure you've made the perfect choice can be stressful. Thankfully, The Summer Lady is here to relive you of this stress. The Summer Lady has years of experience placing children into camps that suits your needs and theirs. Let The Summer Lady take the burden of giving your children a great summer experience by choosing the perfect two week sleepaway camp for them.
2 Week Sleepaway Camp Programs
When choosing a Sleep Away Summer Camp for your kids, you want to seek expert advice to insure that the right camp is chosen for your child's needs. The activities offered in these camps will help your child develop new skills, improve existing skills and make new friends.
Being placed in a camp whose focus is in an area that your child does not care for can be harmful to your childs camping experience. Luckily, The Summer Lady is an expert in finding the perfect camp for you and your child. The Summer Lady will make sure she takes the time needed to get to know your child and understand what they want and need. This personalized process ensures that your child has the best possible experience they can have while away at camp. This is especially important for two week sleepaway camp sessions. A shorter session gives your child less time to enjoy all the benefits of camp, so make sure you give them a packed experience they are sure to love. You want your child to have a memorable camp experience doing the things they care for. The Summer Lady is here to make sure the two week summer camp session will turn into a lifetime of memories.