Hunting & Fishing Summer Camp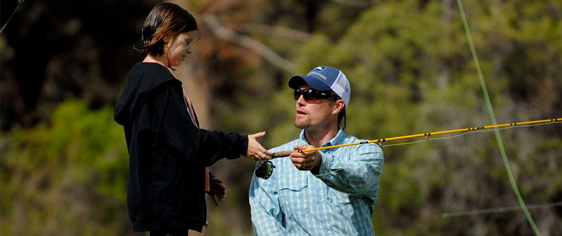 The Summer Lady has been helping thousands of families each year for over 25 years find the best summer programs for their children. For campers who enjoy fishing and hunting , there are wonderful opportunities to enjoy these sports.
Fishing summer camps offer campers the ability to improve their knowledge and their skills as they relate to fresh water fishing, saltwater fishing and fly fishing. The instructors make sure each camper improves their abilities whether they are a beginner or a veteran fisherman. Some of the skills that are taught include: Spin Casting • Baits and Lures • Knot Tying • South Jetty Fishing • Pockery Channel Fishing • Cast Netting • Tackle Rigging • Fish Identification • Fishing Techniques • Kayaking & Water Safety • GPS Techniques • TPW Fishery Tour • • Wade Fishing • Kayak Fishing • Pier Fishing • Offshore Fishing.
Hunting Camps not only teach summer campers the art of hunting, but, most importantly, the importance of safety while hunting. There are many skills for campers to learn including: Hunting Techniques • Scoring Antlers and Aging Deer • Blood Trailing • Game Calling • Shotgunning • Archery • Small and Large Caliber Riflery • Gun Maintenance • Utilizing GPS • Camping/Survival • Lasershot • Hunter's Education Certification. Campers will learn to respect the outdoors as well as the animals they hunt.