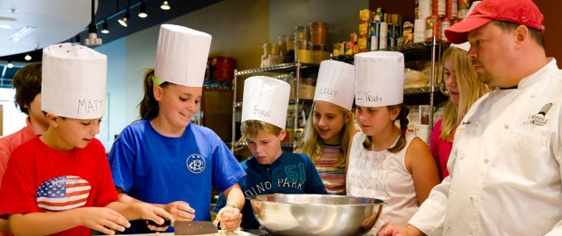 With the help of The Summer Lady, you will be able to find cooking camps to satisfy your child's culinary aspirations. At a summer cooking program your child will learn many new cooking skills and techniques and will make many new friends that are aspiring chefs. A cooking sleep away camp is a great place for teenagers to learn new and exciting skills that could eventually lead to a prosperous career in the culinary field.
Summer culinary camps will teach students to sauté, simmer, slice, bake and blend. They will master skills and techniques with their knife from slicing and chopping to dicing and mincing. They will learn to cultivate their senses of smell and taste to develop kitchen intuition. They will learn culinary tricks for determining internal temperature by touch and telling the difference between fresh and old by just smell. They will also learn the skills of seasoning using natural fresh herbs, spices and flowers. Many culinary programs will also teach the art of baking and the pastry arts.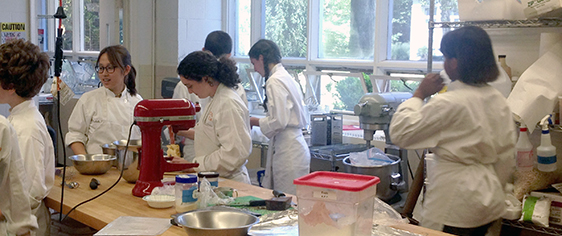 Not only will these cooking summer camps teach your children modern day culinary techniques, but they will also learn how to prepare dishes from all around the world. At summer cooking camps, students will learn about international cuisine, the chemistry of food, agroponics, and all other aspects of the food industry.
Cooking camps and summer programs offer specialized cooking classes. The teachers are accomplished chefs with many years of experience. Cooking summer camps teach the basic concepts of ingredients, healthy cooking, farm to table, and sourcing local foods.
Children will have a wonderful hands on experience preparing and eating the food they make while they bring home their new skills to enjoy with their families.