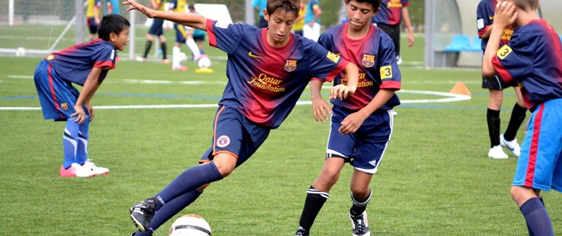 Boys & Girls Soccer Programs
The Summer Lady will find the best summer soccer camp for your child or teen whether a boys or girls soccer program. Summer soccer programs provide individualized player development within a team setting. Campers in summer soccer camps will focus on position-specific drills, participate in strategy sessions and play in competitive scrimmages. Summer Soccer Camps will help campers reach their true potential on and off the field through a core training program that includes instruction and competition plus physical conditioning and mental conditioning with our performance specialists. Summer Soccer camp coaching staffs helps every player become the complete athlete. The summer soccer camps teach campers the benefits of teamwork and help them to build self-confidence and improve skills. Soccer camps are designed to help your child with their goal keeping, passing, and shooting skills in a team format.
The Summer Lady will help you find the best summer soccer program for your child or teen. Summer soccer camp instructors and coaches will instruct the campers in dribbling, heading, kicking, passing, and all other aspects of the game. Summer Soccer camps will also teach campers teamwork and help them build their confidence on the field. Campers will definitely improve their skills at an intensive soccer training camp. The campers are housed in dorms or bunks according to age and gender and camps run from one week to full summer.