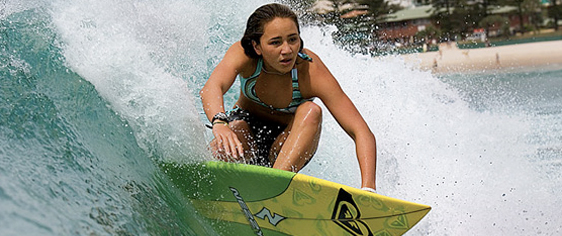 The Summer Lady offers Teen overnight Surfing camps that are both educational and fun for teens, aged 13 -19 years. The Summer Lady focuses on recommending safe and adventurous Summer Surfing Camps in different locations throughout the globe. Master surf instructors teach about ocean safety, rip currents, surf safety, surfing techniques, weather conditions and surf etiquette.
Teen Summer Surfing Programs
Each region offers different activities and adventures where the Teen Summer Surfing Programs are located. Teen surfers will learn about marine ecosystems as they learn to surf or stand up paddle. Expert surfing instructors will teach the campers about safety and proper techniques. Whether a campers has never surfed before and has always dreamed of learning or if he just wants to improve his existing skills, Teen Summer Surfing Programs have the coaching that will enable them to reach their goals. The focus of the sessions is on water safety and surfing instruction while having fun.
Teen Summer Surfing Programs
All surfing abilities are welcome, whether you're a beginner or an experienced surfer looking to progress to the next level our Surf Camps with their seasoned and certified instructors will enhance your skills and surfing experience.