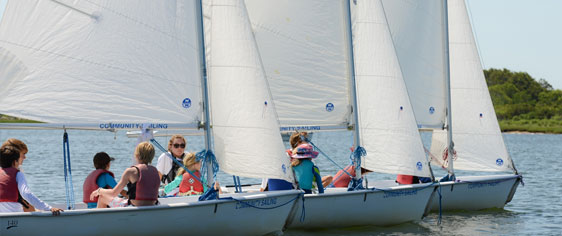 Summer sailing camps are a great summer camp option for children of all levels whether beginner or experienced. Summer Sailing Programs teach students safety techniques and sailing skills. Campers will learn new skills such as tying knots and navigation, boat handling skills and weather impact. Experienced instructors give students the best learning experience. Students have the opportunity to gain hands-on experience as the skipper, navigator, and teammate while learning important maintenance duties. Summer Sailing Programs will teach students racing skills and they will be able to participate in regattas.
Teen Summer Sailing Programs
Whether your child is a beginner is already an experienced sailor, there are summer sailing programs that will help him or her improve their skills. The Summer Lady will help parents find the right sailing camps. The campers will gain knowledge in basic sailing terminology, sail boat parts and functions, helm commands, basic sail trim, seamanship, and safety including basic navigation rules to avoid collisions and hazards.
Summer Sailing Programs offer students the opportunity to combine community service projects and marine biology. They will learn sailboat terminology, basic boat systems, sail trim, navigation rules, docking procedures, safety and seamanship and more. Safety is of the utmost importance while at summer sailing camp and certification in scuba diving is also offered from qualified instructors. The boats are of a single-hull variety on sailing vessels or catamarans. The programs vary in length from 2 weeks to 4 weeks.