Sleepaway Summer Camps in California
Due to California's unique geography and climate it has become a hot spot for sleepaway summer camps for kids and teens. Summer camps in California run the gamut from outdoor adventure camps to beach and sports camps with a multitude of variations available. Available California Summer Camps Include :
Academic Camp
Acting Camp
Art & Nature Camp
Arts & Crafts Camp
Arts Education Camp
Beach Camp
Camps for Girls
Coding Camp
Cooking Camp
Creative Writing Camp
Dance Camp
Design Camp
Fashion Camp
Film Camp
Gymnastics Camp
Jewish Camp
Language Camp
Music Camp
Performing Arts Camp
Photography Camp
Robotics Camp
Rock Climbing Camp
Sports Camp
STEM Camp
Surfing Camp
Tech Camp
Theater Camp
Travel Camp/Programs
Visual Arts Camp/Programs
California Summer Camp Advice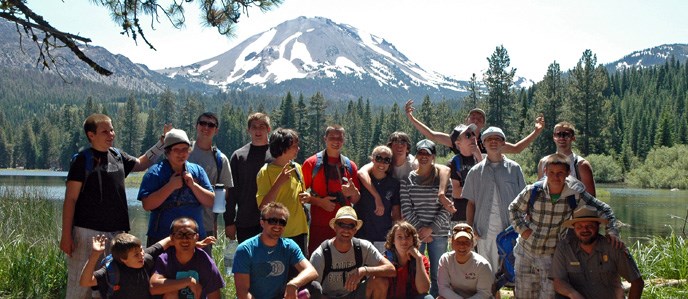 With such an abundance of sleepaway summer camps available throughout California, navigating this landscape of summer camps and summer programs is best left to the experts at The Summer Lady. With over 25 years of experience we can provide the best advice for you and your child or teen regarding sleepaway summer camps in California.
It's never too early to start researching California summer camps. Popular summer camps and sleep-away camps tend to reach capacity far before the last day of school. To help you prepare contact The Summer Lady today at 516-374-6383.
Give your kids the experience of a lifetime this summer with a traditional, classic camp program, which allows campers to bond and become like family through the many activities available. Summer Camps offer an exciting, safe environment for kids to have an unforgettable summer of fun. While they are taking part in unique experiences and adventures, all the while building self-esteem, developing interpersonal skills and making lasting friendships.
California summer camps are the perfect opportunity to take you kids away from the disturbances of their daily lives, and place them in an environment in which they can grow, and experience nature first hand. The lessons they learn and the sense of adventure they gain while in these summer camps will help guide them through life for years to come. From camps in Yosemite, to the Trinity Alps and the Santa Cruz Mountains, there is a specialized camp for every type of child or teen. Don't let your child waste their summer away playing video games and staying inside. Let The Summer Lady find the perfect summer camp for your child where they can broaden the skills and talents they possess.
California Summer Camps have a lot to offer, from the mountains and lakes of traditional summer camps, to the excellent surf camps of southern California, there truly is something for every child or teen to learn, grow, enjoy and experience.